With in-office or take-home whitening treatment options, our Mississauga dentists can help improve the colour of your natural tooth enamel.
Request Appointment
What is Teeth Whitening?
With teeth whitening, our dentists use peroxide-based bleaching agents that react with discoloured molecules to create a whitening effect. We offer both in-office and take home whitening treatment options for your convenience.
In-Office ZOOM!® Teeth Whitening
Southcommon Dental offers ZOOM! professional in-office whitening to lighten the colour of your teeth during a one-hour appointment.
During the ZOOM! procedure, we will cover your lips and gums with an isolation material to protect them from sensitivity.
Next, we will apply the whitening gel and active it with the ZOOM! light source to break down stains and discolouration.
This process will take about 15 minutes, and may be repeated up to three times during your appointment depending on the desired results.
Take-Home Whitening
We also offer take-home whitening kits. These can provide similar results to in-office treatment over a longer period of time, and allow you to lighten your teeth at home.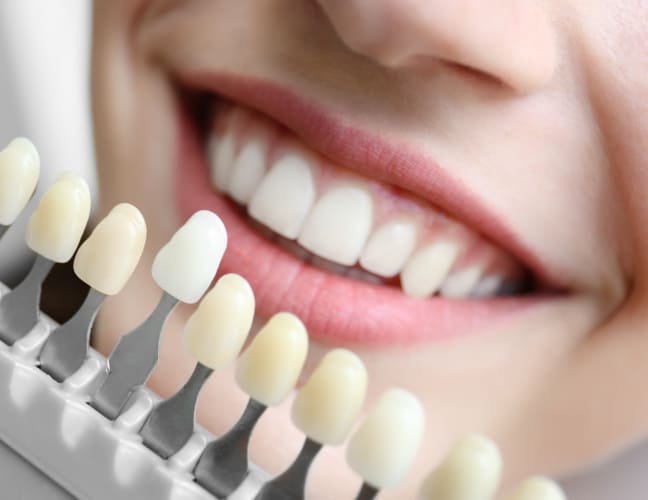 Is teeth whitening right for me?
There are many factors that can contribute to surface stains that darken the colour of teeth, including smoking, drinking coffee and tea, and even aging. If you're unhappy with the colour of your teeth, talk to your dentist about which teeth whitening option is right for you.