Our Mississauga dentists offer a variety of dental appliances, including mouth guards and sleep apnea devices, to help improve and protect your oral health.
Dental Appliances for Better Oral Health
A 'dental appliance' is a device that is designed to supplement a dental treatment, protect the mouth from injury or damage, or help manage symptoms of various sleep and breathing disorders.
Dental appliances are custom fitted to your mouth, to give you the best possible outcome from your dental care.
Dental Appliances at
Southcommon Dental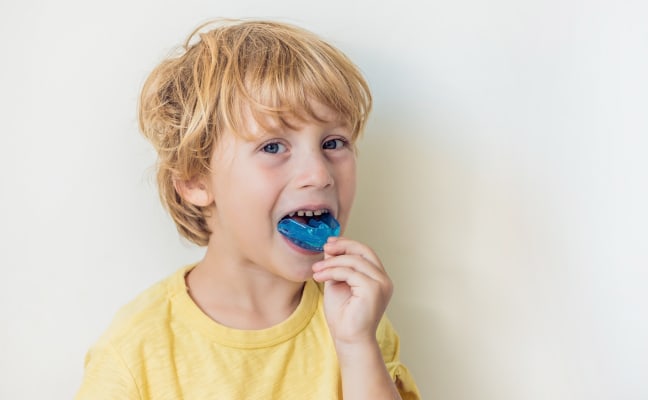 With a custom-made mouth or night guard, our Mississauga dentists can help protect your teeth from damage during sports or from teeth grinding while you sleep.

Request An Appointment

What is a Mouth Guard? A mouth guard is a custom-made dental appliance that fits snugly over your teeth. Mouth gua...

Read more »