Our Mississauga dentists and team try to make our dental office as relaxed an environmental as possible to help children feel confident and at ease during their appointments. 
We want kids to enjoy visiting the dentist!
Positive early dental experiences are essential when it comes to promoting a life-long interest in good oral health for children.
These positive childhood experiences with the dentist make more likely that children will create and maintain healthy dental habits as they become adults.
In addition, routine care starting from an early age can help prevent dental health problems from developing, or curb problems that are already developing before they become serious. This is one of the best ways to give your child a head start in their oral health.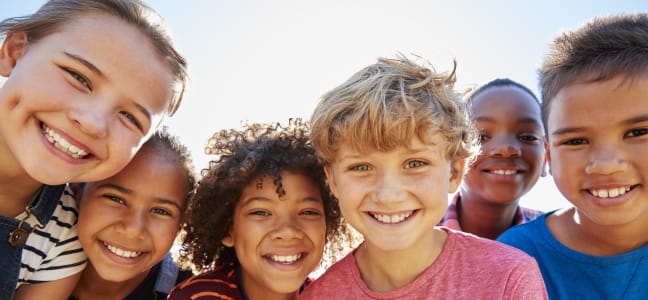 We're Here for Your Kids
We're dedicated to helping children feel comfortable and secure at our dental office.
Our team will welcome you and your child, and our reception area has books and toys to keep kids busy while they wait for their appointment.
When the time comes for your child's appointment, the hygienist and dentist will explain the process in language that is easy for your child to understand.
They will take the time to answer any questions your child may have, ensure they are comfortable, and take breaks as needed.
Services for Children
Southcommon Dental offers the following treatment options for children: