The dentists at Southcommon Dental provide comprehensive dental services for patients in Mississauga and surrounding area, including Erin Mills, Oakville, Milton, Burlington and Brampton.
A Focus on Preventive Care
Our approach to dentistry prioritizes education and prevention. Our team of general dentists and hygienists provide comprehensive hygiene services, including regular review of brushing and flossing techniques, and the use of protective appliances such as mouth and night guards to protect your teeth from damage.
It's our goal to help our patients maintain oral health by preventing oral disease from developing in the first place, and applying only the least invasive interventions and treatments possible.
A Collaborative Approach
Our team collaborates with each other and our patients to provide them with the comprehensive dental care they deserve.
Our Friendly Team Puts Patients First
Our dentists and support team is committed to caring for our patients' smiles.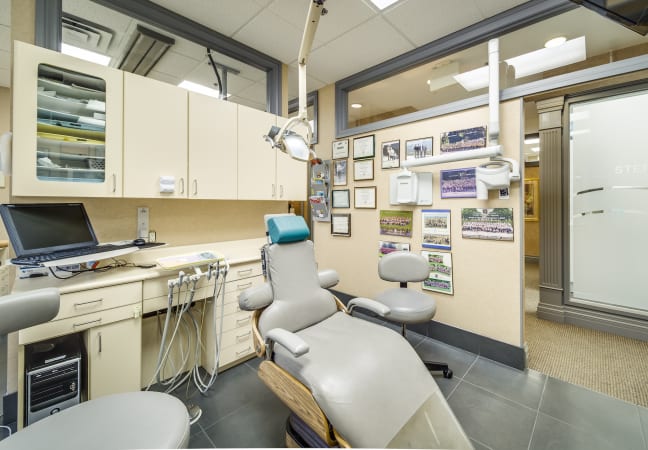 Features & Amenities
Our comfortable dental office has everything you need for a pleasant dental appointment, including:
Convenient location
Free parking
Near public transit
Wheelchair-accessible premises
Multiple operatories
Family appointments available
Support for anxious patients
Emergency appointments available
Automated appointment reminders
Convenient office hours
Most insurance plans accepted
Tour Our Mississauga Dental Practice
CLICK ON A THUMBNAIL BELOW TO VIEW LARGER IMAGES.