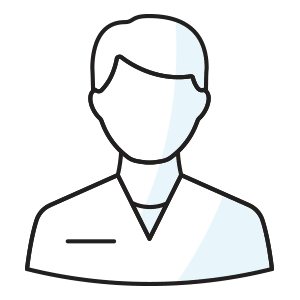 Dr. Vishaul Latchman performs all aspects of dentistry and loves working with patients of all ages. 
Dr. Vishaul Latchman is a dedicated and passionate dentist who focuses on addressing individual patient needs and strives to make each patient experience as welcoming and comfortable as possible.
After obtaining his Honours in Biomedical Sciences degree from the University of Waterloo, Dr. Latchman attended Western University in London, ON to complete his Doctor of Dental Surgery with Distinction. Upon Graduation, Dr. Latchman continued with his passion for life-long learning by attending the New York University College of Dentistry (NYU) to further expand his dental clinical training, completing a post-graduate residency in Advanced Education in General Dentistry.
Dr. Latchman is compassionate and takes the time to listen and understand individual patient values and needs. He has performed volunteer dentistry both locally and abroad and is a significant advocate for evidence-based dentistry. Dr. Latchman continues to take part in continuing dental education to learn more about new innovations, techniques, and advancements to ensure his patient's receive the optimal dental care.
Outside of patient care, Dr. Latchman loves hiking, recreational basketball, going for jogs outside, and spending time with family and friends!