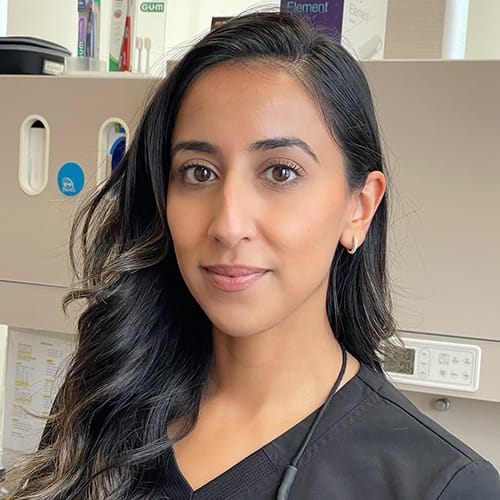 Dr. Natley Uppal is at dentist at Southcommon Dental in Mississauga with a special interest in prevention and patient education.
Dr Uppal graduated from the University of Toronto from her hometown in Canada with a major in Psychology. She moved to Australia in 2017 to pursue her dental career and graduated from the University of Sydney after receiving her Doctor of Dental Medicine. Falling in love with the Aussie sun & crystal blue waters, Dr. Uppal opted to practise dentistry in the beautiful Hyams Beach. Dr Uppal recently moved back to the GTA to be closer to her family and has been working in Canada for the last year.
Dr. Uppal has a focus on prevention and patient education in order to practise conservative restorative dentistry. She enjoys helping anxious patients overcome their fears and strives to prevent dental anxiety in children by making their first visits to the dentist a positive experience.